Southern Soul Food Christmas Desserts 
We all know that Christmas cookies are classic Christmas desserts. But did you know there are Southern soul food Christmas cakes, pies, cheesecakes, puddings, and more?
After all, doesn't the most wonderful time of the year deserve the most wonderful and flavorful desserts?
What desserts do you have on Christmas?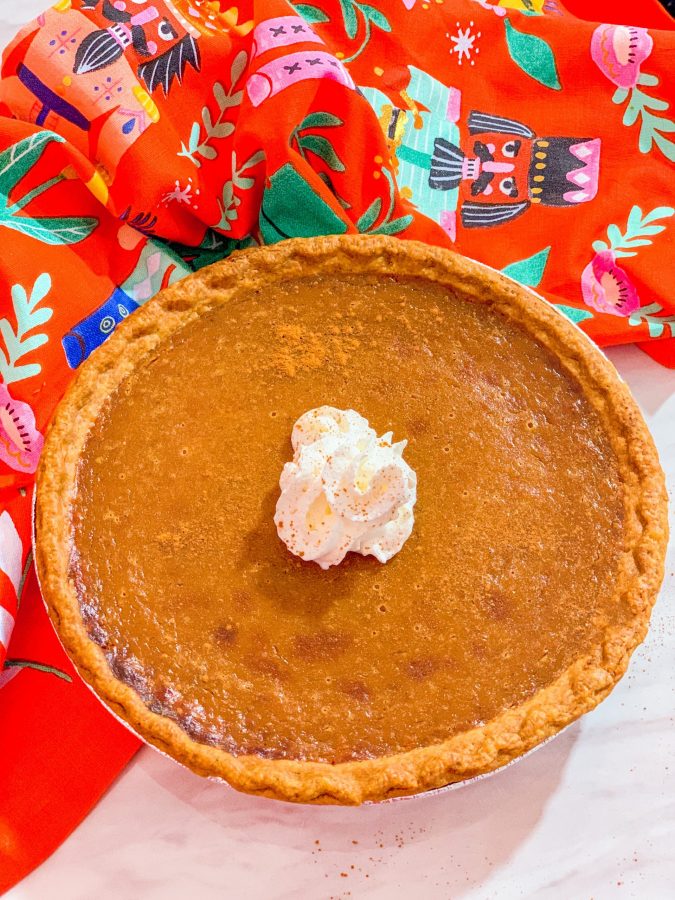 What is a soul food Christmas dinner menu?
A soul food Christmas dinner menu is Southern soul food entrées and Black folks' recipes and dishes.
Now, close your eyes. Take a deep breath. And imagine yourself sitting down to the perfect Christmas dinner feast.
Tender, juicy, and flavorful meats and side dishes are oh so savory – and sometimes even sweet!
The scent of a soul food Christmas dinner wafting through the air. An aromatic scent and the essence of Black folks' food. The kitchen becomes the gift that keeps on giving.
This year, create your own delicious memories with this easy Christmas desserts menu featuring exceptional soul food Southern desserts!
What desserts do African Americans eat on Christmas Day?
You won't need a fancy yule log recipe, Christmas tree cupcakes, or edible sparkly sprinkles.
These are classic Southern soul food desserts, from sweet potato pie to a Christmas tea cake recipe or comfort-cozy bread pudding.
A list of the best Black folks' Christmas desserts favorites.
For Christmas tree brownies, cookie dough creations, snowball cookies, or strawberry Santas, check out my Christmas in July recipes HERE!
The best Southern soul food Christmas desserts
What is the most popular Christmas dessert?
In the Black community, hands down, it's a soul food sweet potato pie! No respectable holiday meal would be without one!
Pro tip – Soul food Christmas desserts rule number one: No pumpkin pie. Always sweet potato.
Southern sweet potato pie
Black folks sweet potato pie
Black folks deep-South sweet potato pie is somewhere between a Southern candied yam and an old-fashioned gingersnap!
Looking to dazzle a crowd?
Well, this'll do it because it ain't no humble pie!
A purple sweet potato pie is a stark contrast from the traditional Christmas hues of red and green.
This pie is bright purple, so if you want your dessert this year to stand out from the crowd – make it a Black folks' purple sweet potato pie!
Black folks Southern pecan pie recipe
What is traditional Christmas food? The menu of traditional Christmas desserts would begin with this classic recipe for pecan pie!
Soul food almond flour pie crust
An almond flour pie crust is so easy to make, just like a regular pie crust. Even if you don't have any baking experience at all, trust me, you'll be able to whip this up in minutes!
Soul Food Almond Flour Pie Crust
What's the story of soul food and almond flour pie crust?Almond flour has a Black folks' history and soul food legacy.Black cooks in the South used to bake with almond flour because they didn't have access to traditional flour. The result was a moister, richer, and softer baked good!
Check out this recipe!
Black folks Southern red velvet cake
Which sweets are a must for Christmas? A Southern red velvet cake!
Southern Red Velvet Cake
Red velvet cake is considered to be soul food of the South! A Black folks' Southern red velvet cake is a made-from-scratch decadent red sponge cake with homemade cream cheese frosting. A cake that's just sweet enough to be irresistible!
Check out this recipe!
Black folks Southern bread pudding
Black folks Southern soul food carrot cake
Black folks Southern banana pudding
Black Southern banana pudding is an elevated version of the Americanized English trifle. African-American cooks in the South reimagined this layered homemade custard dish to perfection!
Consider this recipe a Christmas trifle!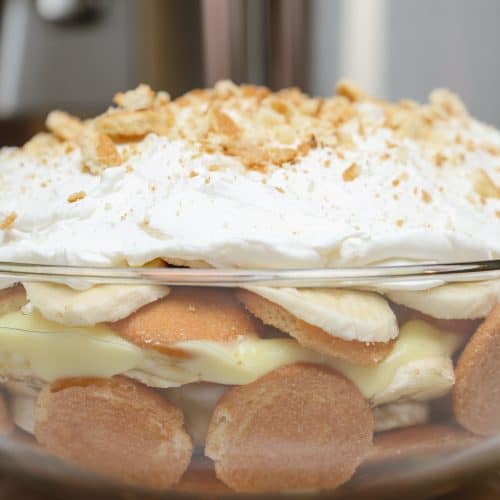 Black folks chocolate Southern banana pudding
Instant Pot banana pudding made from scratch
Black folks Southern peach cobbler recipe
Soul Food Southern Apple Pie Recipe
What makes this apple pie a Southern soul food specialty?The flavor! This soul food apple pie recipe features fresh apples sweetened with brown sugar and spiced with a blend of cinnamon and nutmeg. Seasoned to perfection, the apples are roasted and then baked in the pie to leave you reminiscing on the best Southern dinners!
Check out this recipe!
Strawberry Pretzel Salad
Strawberry pretzel salad combines strawberries with crunchy pretzels and cream cheese whipped topping. This Southern dessert is a great way to use up some of the strawberries that are in season now!
Check out this recipe!
Southern Living chocolate ganache lava cake
Serve warm to get the full effect of the melted chocolate center, and top with powdered sugar and whipped cream
Black folks Southern tea cakes
Black Folks Southern Tea Cake Recipe
What are Black folks tea cakes?An African American Southern dessert, Black folks tea cake is a sweet little biscuit. Light, airy, and sometimes compared to soda bread or pound cake. Tea cakes are a traditional African American treat that dates back to the 1600s.
Check out this recipe!
Pie crust cookies Southern desserts
What to do with all that leftover pie dough?
Pillsbury mini Christmas wreaths
Christmas brunch, after dinner, & dessert drinks
Traditional Christmas Eggnog
Christmas eggnog is a holiday tradition that tastes like home and family!
Creamy, custardy, rich, and milk-like, with a hint of sweetness. Eggnog will satisfy your wintertime cravings with a hint of nutmeg and sweet cinnamon notes. It's like liquid Christmas!
Check out this recipe!
Black folks moscato sangria recipe
Black Folks Moscato Sangria
Black folks like sweet recipes, so it's no wonder that we've signed on for this fruity and often sparkly Italian wine. And like we always do, started creating our own Black folks' recipes - like moscato sangria!#BlackFolksSwag
Check out this recipe!
Black folks soul food homemade eggnog
This is far from a dairy-free recipe! Eggnog is a welcome addition to the spiced-up drinks and festive foods during the holiday season. Southern comfort food that you can drink!
Black folks Hennessy & Puerto Rican eggnog (Hennessy coquito)
White hot chocolate recipe
A warm white chocolate Christmas recipe! Enjoy with a gingerbread cookie, sugar cookie, candy cane, sticky toffee pudding, chocolate cake, peanut butter bars, Christmas candy, or even a cool scoop of ice cream!
A warm welcome drink to enjoy this holiday season sitting fireside or by the Christmas tree!
Apple Cider Hot Toddy
Apple cider hot toddy – Nothing speaks holidays like the nostalgia of sweet treats in a cozy, warm setting shared with family and friends. It's a foundation for creating the best traditions and memories.
Check out this recipe!
Red Southern hibiscus sweet tea
Southern soul food Christmas desserts FAQs
What cake is eaten on Christmas Day?
While fruit cake might be the most popular among Christmas desserts, red velvet cake is the perfect decadent and delicious cake with a Christmas red color! Plus, this recipe includes a secret ingredient of chocolate chips!
What Christmas dessert is known for its long shelf life?
The USDA says that a Christmas fruitcake can last 2-3 months in the refrigerator before going bad – Wowza!
However, Tonight Show host Johnny Carson may have said it best. "There is only one fruitcake in the entire world, and people keep sending it to each other." Hilariously explaining why of all the Christmas desserts, this one has earned its reputation for longevity!
What fruit is traditionally eaten at Christmas?
It's oranges.
Fun fact – During the Great Depression when many families couldn't afford to buy holiday presents. Waking up on Christmas morning and finding a fresh orange in your Christmas stocking was considered a luxury!
My mom used to elevate this tradition by poking oranges with whole cloves, creating one of the most beautiful, fragrant, and memorable holiday aromas!
Why are 13 desserts served at Christmas dinner?
According to Only Provence, the thirteen desserts are about Jesus and his twelve disciples at The Last Supper.
"As tradition goes, there must be at least thirteen sweets available. They are all served at once, and each guest must have at least a small bite of each dessert."
What is the oldest dessert in the world?
It's said to be Ashura (pronounced ashure). Otherwise known as Noah's pudding because Turkish legend has it that Noah made this first pudding, similar to what we know as rice pudding.
What is the best Christmas treat?
Other than a sweet potato pie, pecan pie, or red velvet cake. Southerners might describe Christmas tea cake cookies as the best Christmas desserts treat!
What can you bring to a Christmas potluck?
Choose any from this potluck recipes list!
What should you serve for Christmas Eve dinner?
Any of these Christmas desserts are perfect for after-dinner selections. They pair well with recipes from a soul food Christmas dinner menu HERE!
What is the best menu for Christmas?
Merry Christmas!
What are your favorite holiday desserts?
Did you enjoy these easy Christmas dessert recipes?
Have you had them?
Would you make them?
Comment below and lemme know.
Then subscribe HERE for all the soul food!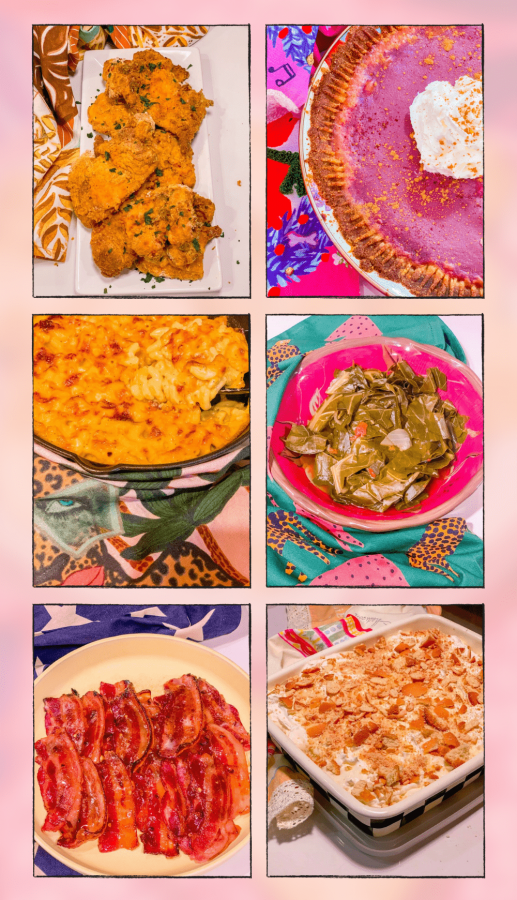 Equipment
Instant Pot Omni Plus oven (optional)

Instant Pot Ace Plus blender or an electric mixer
Ingredients
1 ½

pound

sweet potatoes

washed and scrubbed (equals about 3 cups when softened and peeled)

12

oz

evaporated milk

1 can

1

cup

light brown sugar

2

eggs

5

tablespoons

butter

unsalted butter, melted (or vegan butter)

2

tablespoons

vanilla extract

1

teaspoon

ginger

minced

1

teaspoon

ground nutmeg

½

teaspoon

ground cinnamon

½

teaspoon

ground cloves

¼

teaspoon

salt
Instructions
Grease a 9-inch pie pan and set it aside.

Pro tip: Use an Instant Pot pressure cooker to soften and peel the sweet potatoes quickly and almost effortlessly!

Open the Instant Pot lid and fill the stainless-steel inner pot with water to the ½ mark.

Add the scrubbed sweet potatoes to the pot of water.

Close the Instant Pot lid (make sure the valve is up – in the position for sealing) and pressure cook on high for 12 minutes to loosen the potato skin.

When the cooking time is finished, allow a natural pressure release for at least 12 minutes.

To open the Instant Pot lid, move the valve to 'venting' and manually release any remaining pressure, if applicable.

Pour the water and sweet potatoes into a colander in the sink to drain the hot water from the potatoes.

Once the sweet potatoes are cool to the touch, peel and discard the skin.

Gather 3 cups of sweet potato flesh.

Add to either the Instant Pot Ace blender or an electric mixer the sweet potato flesh, evaporated milk, brown sugar, egg, melted butter, vanilla extract, ginger, nutmeg, cinnamon, ground cloves, and salt.

Pulse or mix until the ingredients are combined and smooth.

Pour the sweet potato mixture into the pie crust.

Bake the sweet potato pie at 350 degrees F: in a conventional oven for 28-30 minutes, in the Instant Pot Omni Plus oven for 24-26 minutes, or until the pie is puffed and firm in the center. (Remember that cooking appliance times and oven temperatures will vary.)

Allow the sweet potato pie to cool for at least 2-4 hours before garnishing or slicing.

Garnish with whipped cream and cinnamon sprinkled on top.

Serve this Black folks' sweet potato pie recipe warm and enjoy!
Notes
Use an Instant Pot pressure cooker to soften and peel the sweet potatoes quickly and almost effortlessly!

Unlike some pie recipes, there is no need to pre-heat your empty pie crust for this Black folks' sweet potato pie recipe. Doing this can cause your pie crust edges to burn.
A good indicator of when this pie recipe is done is when you can see the center of the pie filling puffing in the oven.
You'll probably have leftover sweet potato mix, depending on how deep-dish your pie pan is. You can store it in an airtight container in the refrigerator for up to 48 hours. Or you can pour it into a Ziplock bag and freeze it for up to 3 months.

You could also make mini-Black folks sweet potato pies with any leftover pie filling.

And don't forget to use any leftover pie dough for the easiest Southern dessert ever –

pie crust cookies

!

It's best to let the pie cool and set for a few hours up to a whole day before slicing.
Nutrition
Calories:
268
kcal
|
Carbohydrates:
50
g
|
Protein:
6
g
|
Fat:
5
g
|
Saturated Fat:
3
g
|
Polyunsaturated Fat:
1
g
|
Monounsaturated Fat:
1
g
|
Trans Fat:
1
g
|
Cholesterol:
54
mg
|
Sodium:
198
mg
|
Potassium:
488
mg
|
Fiber:
3
g
|
Sugar:
35
g
|
Vitamin A:
12243
IU
|
Vitamin C:
3
mg
|
Calcium:
179
mg
|
Iron:
1
mg
Nutrition Facts
Southern Soul Food Christmas Desserts | Sweet Potato Pie Recipe
Amount per Serving
% Daily Value*
* Percent Daily Values are based on a 2000 calorie diet.