77 Southern Soul Food Lazy Sunday Dinner Ideas
Ah, Sunday! The best day for a family dinner, especially when you're the hostess or host with instructions for lazy Sunday dinner ideas!
Because Sunday afternoons are the perfect day to relax with loved ones and spend quality time together.
And who wants to sweat in the kitchen while everyone else is relaxing and enjoying each other's company?
If you're the host or hostess, get ready to enjoy an easy breezy Sunday afternoon thanks to these lazy Sunday dinner ideas!
Soul food recipes have been a staple of African American cooks, Black food culture, and Sunday dinners since its inception, and it's only gotten better with age!
So whenever someone asks, "What is soul food exactly?" or "What is a typical Southern meal?"
Tell them to start here!
I've compiled a list of my favorite Southern and soul food Sunday dinner ideas – the easy dinner ideas – to help get you started on the best meal of the week.
And the best part?
You deserve this!
Having worked or studied all week. None of your family and friends will go hungry with this list of delicious Southern recipes!
So, kick back, relax, and enjoy a leisurely Sunday dinner with these tasty recipes.
From juicy lamb chops to delicious Southern desserts and melt-in-your-mouth buttermilk fried chicken to comforting beverages, you'll surely find a favorite to enjoy with the whole family.
New-age appliances, air fryers, and Instant Pots help turn classic Southern recipes into magical meals in minutes!
What is a traditional Sunday dinner?
Sunday dinner is a tradition in most families in the United States.
It's a time to be with family and friends, eat a wholesome meal, and enjoy each other's company whole catching up on the past week's events.
A traditional Sunday dinner is a meal that is, of course, traditionally served on Sundays.
Roasted meats such as chicken, beef, or lamb are served on a plate along with creamy mashed potatoes and seasoned vegetables such as brown sugar-glazed carrots, Southern-style green beans, and Southern cabbage.
Because Sunday dinner is reserved for gathering, it's often served with special sauces and accompaniments like gravy, cranberry sauce, and a choice of bread. Usually Southern cornbread.
Are you looking up these easy (lazy) Sunday dinner ideas because you're in the mood for some delicious comfort food?
But you don't want to stew over a hot stove all day?
Thanks to Instant Pot, most of these recipes are made to order in a fraction of the traditional time without compromising the authentic soul food flavors or ingredients.
Love easy Instant Pot recipes?
This guide keeps the Sunday dinner tradition easy with Instant Pot delicious and efficient lazy Sunday dinner ideas!
Best lazy Sunday dinner ideas
What can you cook on a lazy Sunday?
Start here with these easy Sunday dinner ideas!
Lazy Sunday main dish ideas
Lazy Sunday dinner ideas mean you want to prepare something that's quick and easy and doesn't require a long list of ingredients or spending more time in the kitchen.
This recipe is more than just a traditional chicken recipe – flavorful, tender, and juicy – it's more of a soul food flavor kick!
What can you have instead of a pot roast dinner?
Best Sunday dinner ideas start with this rich and delicious, soul food corned beef and cabbage! It's keto-friendly, protein-infused, and a veggie-packed meal.
If you're looking for a meaty meal that will fill you up, this recipe is for you! As with most soul food recipes, leafy greens like collards and cabbage are the heart of the soul food dish.
Thanks to the Instant Pot functioning as a slow cooker and a few simple ingredients. This corned beef and cabbage recipe is the ultimate comfort food.
It's a whole meal in itself. So all you have to do is follow this lazy Sunday dinner idea with a simple dessert!
This Black folks' soul food Southern-style meatloaf recipe is packed with chopped celery, onions, garlic, and peppers. Another one-pot meal!
And like most Southern-style meatloaf, it's topped with a yummy seasoned ketchup meatloaf glaze!
What's better than a comforting bowl of homemade tomato soup?
Chicken and dumplings! A classic dish hailing from the Southern U.S.
A lazy Sunday dinner main dish needing no other accompaniment, chicken and dumplings is a thick soup comprised of boiled biscuit dough (the dumplings) and chicken served in a creamy broth seasoned to perfection!
And when you invoke the Instant Pot, this recipe becomes one of those quick magical meals in minutes!
Southern chicken and dumplings is a great meal to warm you up on those cold winter days. Make a pot of comfort for yourself or feed a hungry family using this recipe.
Southern Chicken And Dumplings The Black Way
Making Southern chicken and dumplings the Black folks' way involves a flavorful chicken broth with seasoned chicken, plump biscuit dumplings, and just the right amount of savory, tender vegetables. It's another epic display of soulful Southern comfort food at its finest!
Check out this recipe!
How do you make a Southern comfort food chicken pot pie?
Soulful comfort meets home-style goodness in this remarkable chicken pot pie recipe that'll make your taste buds sing. With its fresh-from-the-oven taste, Southern staple pantry ingredients, and seasoned-to-perfection flavors, this recipe will satisfy your craving for soul food and warm comfort food all baked into this one pie!
What is the difference between fried chicken and Southern fried chicken?
Surprisingly, the answer has nothing to do with how either batch of chicken looks.
Simply put, the difference between fried chicken and Southern fried chicken is in the flavor.
The Southern soul food seasonings and flavor.
Most soul food is Southern. But not all Southern food is soul food. Get it?
Here's how you can tell if a batch of fried chicken (chicken battered in flour) is a Southern soul food recipe:
Crunchy, flavorful outside with juicy, seasoned, tender meat inside…
Yep – that's a Black folks' soul food Southern fried chicken recipe!
Soul food lobster mac and cheese is one of the most soulful ways to satisfy a seafood craving.
This popular soul food dish is Southern comfort food that meets the delicacy of the sea!
More than macaroni and cheese. Delicious sweet lobster meat is folded in for the ultimate baked pastry for a special Sunday meetup.
And, yes, you can use frozen or pre-cooked lobster meat if you can't catch your own and are in a hurry!
An easy and healthy Sunday dinner idea. Is there any part of the low country boil recipe that doesn't sound good?
Everything sounds like something you'll want to taste, from the shrimp to the corn on the cob to the sausage and potatoes!
If you grew up on soul food cooking or grew up in the South, then you already know that grits are a staple in most Southern homes.
And if you're looking for a fantastic meal that boasts Southern comfort food with an extreme infusion of soul food flavors…
Then this Black folks Southern shrimp and grits recipe is what you've been searching for.
But how do you get your grits super creamy? Start with this simple recipe!
This one-pot lazy soul food Sunday dinner idea will have everyone thinking it came straight from your grandma's kitchen!
My family's smothered chicken has a perfect seasoning blend with a touch of heat.
Slow-cooked and smothered with rich, creamy gravy. This recipe can serve as a main dish or side. A savory blend of soul food and Southern cuisine.
Southern chicken spaghetti has an amazingly creamy taste and texture to comfort your taste buds. A Southern spin on traditional spaghetti with ground beef.
It's chock-full of succulent shredded chicken and spaghetti noodles, blended with delicious cream cheese and sour cream sauce, tomatoes, and cheddar cheese.
This Southern recipe is simmered in savory broth and seasoned with onions, garlic, salt, and black pepper to make a meal exploding with yummy flavors you'll love.
This will become one of your favorite comfort foods featuring Southern Italian influences!
The concept of soul food is one that many people associate with the South, often characterized by its rich flavor, and hearty cooked foods, with plenty of savory seasonings. Soul food chicken spaghetti is an example of this type of dish.
Chicken yock is a classic soul food and Chinese fusion that makes a big bowl of comfort! It's s dish where the boiled or roast chicken is seasoned and braised before being chopped up and added to a noodle soup.
But what makes chicken yock different is the richness of the braising liquid from the chicken combined with either ketchup or soy sauce. It's the secret to its deliciousness, folks!
With a wide assortment of flavors, aromatics, and spices, you can be sure that this meal will stand out on your next soul food Sunday menu. Or Sunday night dinner comfort meal.
Beefy, savory, and flavorful. Everything you need all in one delicious package of goodness!
And not just another hamburger.
This ultimate Southern soul food homemade burger recipe offers a unique twist on the classic plain burger recipe of bland lump ground beef squeezed between two simple loaves.
Hamburger Helper is a mom's dream!
An easy and all-time favorite box meal of pasta and seasoning for you to just add ground beef for a quick and easy meal in under 15 minutes!
This is my soul food Southern Hamburger Helper recipe. Loaded with tender pasta and juicy, lean ground beef in a heavy whipping cream and shredded cheddar cheese sauce. Sautéed with herbs and seasonings like oregano, parsley, and paprika. Along with onions and garlic, make it an official soul food Southern meal.
This Black folks lamb chops recipe is air fryer quick, easy, and delicious!
All you need are simple ingredients for the perfect flavor. Rosemary, olive oil, salt, pepper, and a rack of lamb.
Then, place in the air fryer to cook the meat to perfection in just 20 minutes!
Serve with vegetables, mashed potatoes, or white rice. Or pair lamb chops with a salad for the perfect soul food meal.
African Americans are famouse for lazy Sunday dinners with ribs. Especially for tailgating Sundays or at home while watching the game, enjoying a well-seasoned flavorful BBQ bite with each play.
The homemade favorite BBQ sauce is the perfect balance of sweet and sticky, so you'll be licking your fingers clean and begging for more.
This delicious and soulful chicken and waffles recipe is perfect for a soul food Sunday breakfast, brunch, or family dinner.
This recipe has a unique spicy honey sauce with sriracha, ginger, and garlic flavors. A dish with a hint of sweet heat, fried chicken, and buttery waffles. A spicy Southern kitchen!
Serve it on a lazy Sunday at brunch with your loved ones, or whip it up for a special date night. Either way, this dish is the stuff of daytime and nighttime dreams!
Is BBQ chicken considered soul food?
A legacy of making chicken – fried, BBQ, or perfectly seasoned any other way is a soul food specialty!
A favorite Southern-style snack is chicken salad. Especially when it's this soul food infused with flavorful fruit and veggies combined with chicken.
Simple, creamy, and full of flavor. Lots of nutritious fruits and nuts add a healthy punch and texture. Serve on bread, with crackers, or also delicious alone!
When you need a holiday or special occasion ham, a Black folks pineapple glazed ham is your go-to!
Seasoned to perfection with natural sweetness from pineapple and a heaping cup of cinnamon and brown sugar, you will be convinced that this recipe should be served year-round!
Black Folks Pineapple Glazed Ham
Black folks are famous for our sweet ham glaze recipes, especially with pineapple and brown sugar. So you may know this Black folks soul food recipe by other names like pineapple ham, pineapple baked ham, or pineapple and brown sugar ham.No matter what you call it, it's the same beautiful and delicious glazed ham recipe masterpiece!
Check out this recipe!
What is the most popular main dish for Christmas dinner?
Besides a Christmas ham or roasted turkey, it's a Southern Christmas roast because it's the culmination of a Southern family tradition that goes straight to the heart of the holiday season!
Black Folks Southern turkey is a soul food treat that will have your mouth watering from the first bite.
It has all the qualities of a great soul food dish. Especially for a soul food Thanksgiving menu or a fantastic Christmas dinner feast.
And bonus – this Southern turkey is easy to make!
Next time you think, "What am I going to do with all that turkey that I have to defrost?"
Instead of the whole turkey, try just a portion – the turkey legs!
Smoked turkey legs are boiled in a salt and vinegar brine, then cooked in the Instant Pot for a roasted, smokey flavor.
People also ask, "Do you have to make collards with pork fat?"
Not when you have smoked turkey legs!
What are stuffed peppers?
Stuffed peppers are a combination of hollowed bell peppers of any color, loaded on the inside with your favorite appetizing options like ground beef and rice seasoned to perfection. And then topped with shredded cheese.
Lazy Sunday dinner soul food sides
You'll whip up the party with this family-favorite mashed potato recipe.
Meet the best-mashed potatoes you'll ever have, hands down! Because there's nothing better than mashed potatoes whipped with cream and butter!
That's it! Nothing more, nothing less. And it's fluffy like a cloud. Indulgent and why we wait so anxiously for a soul food Sunday dinner!
Are you tired of the same old, bland side dish every Sunday?
Try this soul food favorite instead. Black folks cornbread dressing, a Southern staple cooked with plenty of butter, eggs, and fresh herbs. And, of course – cornbread!
It goes great next to a turkey, chicken, or pork plate and makes a great side dish with mashed potatoes.
This traditional cornbread dressing recipe is bursting with herbs and veggies, adding sweetness and savory flavors to pique anyone's taste buds for Easter, Thanksgiving, or Christmas. Or simply for soul
food Sunday dinners!
Hoppin' John is a traditional dish from the Southern United States, probably South Carolina, commonly served on New Year's Day.
This dish has also become a symbol of good fortune and prosperity throughout the Southern region on New Year's.
Featuring Southern soul food black-eyed peas, collard greens, and rice, this dish will make you smile. Filled with herbs and Creole seasoning to warm your soul during the colder seasons.
A Black Southern deviled eggs recipe is Southern soul food at its finest. Made without sacrificing any of the inner egg. It's a rich, creamy, and flavorful taste every time.
If you're looking for something easy to grab on the go and tired of bland veggies, this Southern soul food recipe is the solution you've been dreaming of!
Deviled eggs are perfect for celebrating the holidays and other special occasions. When your guests try them, they'll insist you've spent hours preparing this Southern specialty.
But this recipe is simple to prepare and features traditional ingredients.
The filling is made from hard-boiled eggs that have been mashed. The eggs are then stuffed back into the whites, and spiced with paprika, salt, pepper, and dijon mustard, served beautifully on a platter to enjoy one by one!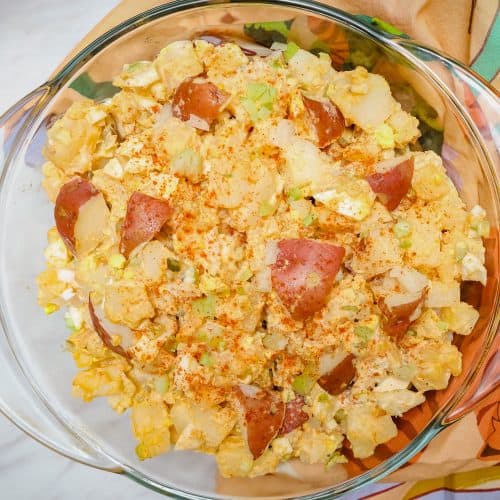 Black Folks Soul Food Red Beans And Rice
Experience the rich taste of soul food by way of a simple yet flavorful staple dish. Black folks' soul food red beans and rice. A dish that will make your mouth water when you smell the aroma of savory seasonings and spices as the red kidney beans soak in the rich flavors of this dish!
Check out this recipe!
Black Folks Soul Food Macaroni Salad
How do you make Black macaroni salad?Black folks' soul food macaroni salad includes flavorful ingredients like sweet carrots, savory onions, and diced celery. Plus, mayo, mustard, and seasonings like thyme, celery salt, and cayenne pepper pack a delicious punch with a tiny touch of sweet heat!
Check out this recipe!
Black Folks Chicken And Dressing
Thanksgiving means Southern soul food, made by our grandmamas, mamas, and favorite aunties. A meal we've waited all year to eat!One Southern dish that you shouldn't miss this Thanksgiving is Black folks chicken and dressing.
Check out this recipe!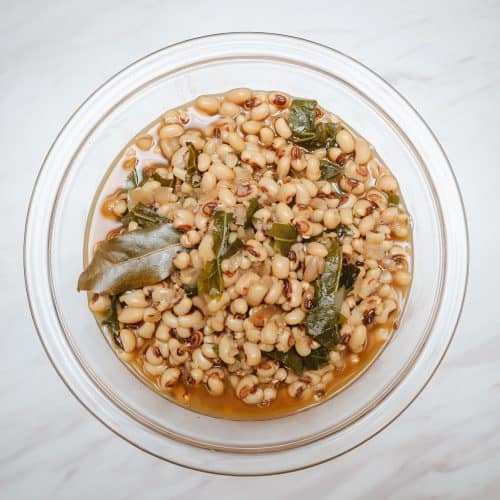 Southern Black Eyed Peas
Soul food Southern black eyed peas are intensely flavored in a thick sauce with smokey & spicy seasonings. Warm, comforting, & flavorful good luck you can eat for prosperity in the New Year!
Check out this recipe!
Got corn on the cob?
Southern Soul Food Tomato Watermelon Salad
Add to the menu a tangy and sweet Southern soul food tomato watermelon salad for your next outdoor BBQ party!Summertime is all about the refreshing flavors of juicy watermelon and tangy tomatoes. This recipe for tomato watermelon salad with feta cheese, pickled onions, pickled peppers, and zesty cilantro is a classy Southern dish, perfect for any occasion!
Check out this recipe!
Lazy Sunday dinner cornbread recipes
Lazy Sunday dessert

ideas
When you think of traditional soul food desserts, banana pudding is the first dish that comes to mind.
But how did a traditional English country dish become one of the most beloved soul food recipes and Southern dishes?
Pure bliss, also known as soul food. Banana pudding has a Southern identity stretching back over half a century.
This dish became quintessentially Southern, probably due to the source of where it was primarily being prepared, providing the South with a more extraordinary claim to the recipe!
Black Southern banana pudding is an elevated version of the Americanized English trifle. African-American cooks in the South reimagined this layered homemade custard dish to perfection!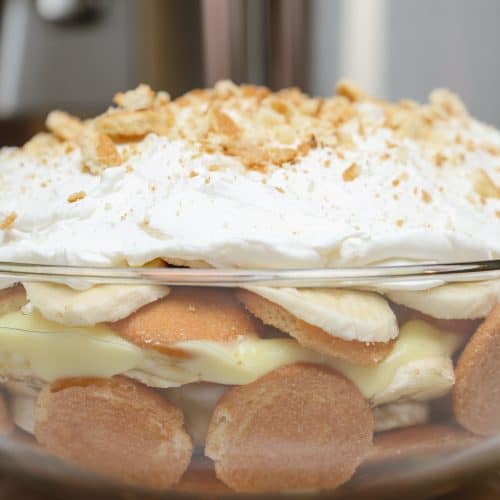 Southern tea cakes are a slightly fancy little Southern dessert.
Cute little round cakes. Light, airy, and sometimes compared to soda bread or pound cake. Crafted with 100% African American love, care, and soul.
They are deemed a "tea cake" because they are typically served with hot tea at gatherings like weddings, christenings, and family events. Or any other pomp and circumstance dress-up occasion (which Black folks love).
Perfect for us to embellish with butter, sugar, honey, or jelly, or grab and eat them as is. Or slice and serve as a traditional part of a tasty tea party.
But as with any of these lazy Sunday dinner ideas, you don't have to be Black to love these Black folks' Southern tea cakes. You just have to love tea cakes!
Black Folks Southern Tea Cake Recipe
What are Black folks tea cakes?An African American Southern dessert, Black folks tea cake is a sweet little biscuit. Light, airy, and sometimes compared to soda bread or pound cake. Tea cakes are a traditional African American treat that dates back to the 1600s.
Check out this recipe!
Soul Food Almond Flour Pie Crust
What's the story of soul food and almond flour pie crust?Almond flour has a Black folks' history and soul food legacy.Black cooks in the South used to bake with almond flour because they didn't have access to traditional flour. The result was a moister, richer, and softer baked good!
Check out this recipe!
Soul Food Southern Apple Pie Recipe
What makes this apple pie a Southern soul food specialty?The flavor! This soul food apple pie recipe features fresh apples sweetened with brown sugar and spiced with a blend of cinnamon and nutmeg. Seasoned to perfection, the apples are roasted and then baked in the pie to leave you reminiscing on the best Southern dinners!
Check out this recipe!
Lazy Sunday dinner drink ideas
What drinks go with soul food?
Check out this list of favorite Southern soul food Sunday drinks.
With so many African American recipes, which one will you try first?
Do you have 10 minutes to spare on a lazy Sunday afternoon?
Then try these Sunday soul food side dish ideas. Most are made instantly in under 10 minutes!
Lazy Sunday dinner ideas FAQs
How do you host a Sunday dinner?
The most effort goes into preparation, which is the secret to entertaining.
The trick to hosting an easy Sunday dinner is to make it appear effortless and stress-free.
Focusing on spending time with your guests is more important than preparing elaborate menus.
So planning ahead will make the preparations a little easier. Here are a few tips for a perfect, well-planned, easy, and stress-free Sunday dinner:
Organize your table to accommodate all your guests.

The best menu is seasonal yet simple, with plenty of room to serve everything.

Create a tradition of asking guests to help with preparation, food (potluck!), and cleanup.

You can serve the food in any format – family-style, buffet-style, or both.

Think about what to do before and after dinner. The evening may include board games, crossword puzzles, movies, or simply chats.
Lazy Sunday dinner ideas for holidays and special occasions
Why is African American food called soul food?
What puts the soul in soul food?
It's called soul food because of the Southern hospitality it's served with and the heart-centric, "soulful" feeling cooked into every dish.
An attribute akin to only Black people and how we cook, fashion, and create with style and swag.
It's the flavor. Affectionately termed soul food.
What are some soul food sides?
What are traditional cookout foods?
What are some good recipes for Memorial Day parties?
Start with these favorite soul food Memorial Day recipes!
What is the most popular food for Memorial Day?
Hand down – BBQ!
What do you serve at a BBQ party? Start with these favorite Southern BBQ recipes!
What are the most popular BBQ sides?
What should you make for dinner on Labor Day?
What are you cooking for Labor Day? Start with these favorite soul food Labor Day recipes!
Hosting a big barbecue blowout?
What is the difference in Southern food and soul food?
Soul food and Southern are often compared. So to understand soul food history, it's helpful to understand the difference.
We'll start with the question, "What was soul food during slavery?"
Enslaved African Americans in the South developed soul food's distinct character by creating outstanding meals from what was thought to be less-than-desirable cuts of meat and produce – the food White Americans did not want, recognize, or know what to do with.
So is soul food Southern or Black?
While not all Southern food is soul food, most soul food is of Southern African American descent.
Southern food can be described as down South, home-cooked comfort food recipes where you can taste the hospitality.
While the essence of soul food is the same as the taste of Southern hospitality described above, soul food's core distinguishing factor is Southern food seasoned to perfection!
What is the most popular soul food?
What's a soul food Sunday dinner without soul food Southern fried chicken?
Chicken, especially fried chicken, is the most popular soul food thrown on the doorsteps of Black people as a way to identify us.
But, of course, you know, African Americans didn't invent the chicken!
We just perfected seasoning it!
That's how soul food Southern fried chicken became arguably the most popular of the many soul food recipes.
Why start a Sunday dinner tradition?
A family Sunday dinner can strengthen connections, give service, grow as a community, and pass on values to the next generation.
The beauty of a family meal is that all the other stuff in life, the business, stress, work, scheduling, noise, chaos, disagreements, and all the other stuff, becomes less pressing when convening over food.
We have a rhythm in life, a natural ebb and flow, a cycle of rest and recuperation.
Sunday supper is a time of regrouping and preparing for the next wave of life. Sunday dinner is a solid tradition to help you live in a harmonic rhythm, energy, and flow.
Did you enjoy these lazy Sunday dinner ideas?
Have you had them?
Would you make 'em?
Comment below and lemme know.
Then subscribe HERE for all the soul food!