What is evaporated milk and what is it used for?
Evaporated milk is a type of milk that has a much higher protein concentration than regular milk.
It's made by removing about half of the water content from milk by slow heating.
The refined result is creamier and thicker than regular whole milk. Making it the perfect addition for sweet and savory evaporated milk recipes!
What is the point of evaporated milk?
Evaporated milk, also known as unsweetened condensed milk, is a form of concentrated milk used in various recipes.
It's a canned milk product in your supermarket's baking aisle.
How To Make Evaporated Milk
What is evaporated milk?
Evaporated milk is milk that goes through a cooking process to remove most of the water for a version that's creamier and thicker than regular whole milk. Making it the perfect addition to sweet and savory dishes.
This recipe is the exact commercial manufacturing method used to make evaporated milk!
Check out this recipe!
Can you drink evaporated milk by itself?
It's caramelized taste differs from that of fresh cow's milk.
So evaporated milk is usually added to drinks and evaporated milk recipes instead of being used as a stand-alone beverage.
Shop my kitchenware!
Amazon similar dish towel | Amazon small Mason jar | T-fal pot | Amazon small mason jar |
What can you do with evaporated milk?
Evaporated milk gives body to drinks like smoothies.
It thickens and sweetens coffee and adds richness to creamy soups, chowders, savory sauces, and even oatmeal!
Suppose you're looking for something less sweet. In plenty of dessert recipes, you can also use evaporated milk instead of sweetened condensed milk.
What can I make with 3 oz of evaporated milk?
You can use it to make any one of these favorite Southern soul food recipes!
The recipe guide below shows you how to easily make 1 cup of homemade evaporated milk.
13 Southern soul food evaporated milk recipes
Here are some favorite Southern soul food evaporated milk recipes.
Along with recipes that you can use evaporated milk as a substitute in the dish.
Southern Chicken And Dumplings The Black Way
Making Southern chicken and dumplings the Black folks' way involves a flavorful chicken broth with seasoned chicken, plump biscuit dumplings, and just the right amount of savory, tender vegetables.
It's another epic display of soulful Southern comfort food at its finest!
Check out this recipe!
Black Folks Southern Tea Cake Recipe
What are Black folks tea cakes?
An African American Southern dessert, Black folks tea cake is a sweet little biscuit. Light, airy, and sometimes compared to soda bread or pound cake. Tea cakes are a traditional African American treat that dates back to the 1600s.
Check out this recipe!
What do you do with leftover evaporated milk?
Pour unused evaporated milk into an airtight container and refrigerate for 5 to 7 days.
Can you freeze leftover evaporated milk?
It's not recommended to freeze evaporated milk because it will become watery – defeating the purpose of evaporating its water content in the first place.
Is evaporated milk healthier than milk?
Not necessarily healthier, per se.
But one main nutritional difference is that evaporated milk has a higher nutrient concentration than fresh cow's milk and, therefore, more calories.
Is evaporated milk good in coffee?
Yes, it's rich and creamy, so it will have more flavor than regular milk.
However, it's also much thicker than regular dairy, so you won't need as much.
Did you enjoy these evaporated milk recipes?
Have you had them?
Would you make 'em?
Comment below and lemme know.
Then subscribe HERE for all the soul food!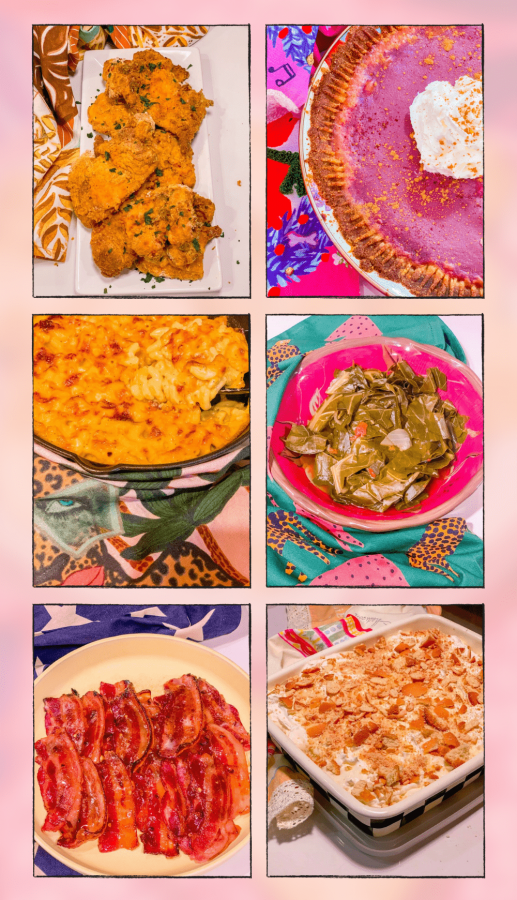 Equipment
Instant Pot electric pressure cooker

Instant Pot Omni Plus oven (optional)

Instant Pot Ace Plus blender or an electric mixer
Ingredients
1 ½

pound

sweet potatoes

washed and scrubbed (equals about 3 cups when softened and peeled)

12

oz

evaporated milk

1 can

1

cup

light brown sugar

2

eggs

5

tablespoons

butter

unsalted butter, melted (or vegan butter)

2

tablespoons

vanilla extract

1

teaspoon

ginger

minced

1

teaspoon

ground nutmeg

½

teaspoon

ground cinnamon

½

teaspoon

ground cloves

¼

teaspoon

salt
Instructions
Grease a 9-inch pie pan and set it aside.

Pro tip: Use an Instant Pot pressure cooker to soften and peel the sweet potatoes quickly and almost effortlessly!

Open the Instant Pot lid and fill the stainless-steel inner pot with water to the ½ mark.

Add the scrubbed sweet potatoes to the pot of water.

Close the Instant Pot lid (make sure the valve is up – in the position for sealing) and pressure cook on high for 12 minutes to loosen the potato skin.

When the cooking time is finished, allow a natural pressure release for at least 12 minutes.

To open the Instant Pot lid, move the valve to 'venting' and manually release any remaining pressure, if applicable.

Pour the water and sweet potatoes into a colander in the sink to drain the hot water from the potatoes.

Once the sweet potatoes are cool to the touch, peel and discard the skin.

Gather 3 cups of sweet potato flesh.

Add to either the Instant Pot Ace blender or an electric mixer the sweet potato flesh, evaporated milk, brown sugar, egg, melted butter, vanilla extract, ginger, nutmeg, cinnamon, ground cloves, and salt.

Pulse or mix until the ingredients are combined and smooth.

Pour the sweet potato mixture into the pie crust.

Bake the sweet potato pie at 350 degrees F: in a conventional oven for 28-30 minutes, in the Instant Pot Omni Plus oven for 24-26 minutes, or until the pie is puffed and firm in the center.

Allow the sweet potato pie to cool for at least 2-4 hours before garnishing or slicing.

Garnish with whipped cream and cinnamon sprinkled on top.

Serve this Black folks' sweet potato pie recipe warm and enjoy!
Video
Notes
Unlike some pie recipes, there is no need to pre-heat your empty pie crust for this Black folks' sweet potato pie recipe. Doing this can cause your pie crust edges to burn.
A good indicator of when this pie recipe is done is when you can see the center of the pie filling puffing in the oven.
You'll probably have leftover sweet potato mix, depending on how deep-dish your pie pan is. You can store it in an airtight container in the refrigerator for up to 48 hours. Or you can pour it into a Ziplock bag and freeze it for up to 3 months.

You could also make mini-Black folks sweet potato pies with any leftover pie filling.

And don't forget to use any leftover pie dough for the easiest Southern dessert ever –

pie crust cookies

!

It's best to let the pie cool and set for a few hours up to a whole day before slicing.
Nutrition
Calories:
268
kcal
|
Carbohydrates:
50
g
|
Protein:
6
g
|
Fat:
5
g
|
Saturated Fat:
3
g
|
Polyunsaturated Fat:
1
g
|
Monounsaturated Fat:
1
g
|
Trans Fat:
1
g
|
Cholesterol:
54
mg
|
Sodium:
198
mg
|
Potassium:
488
mg
|
Fiber:
3
g
|
Sugar:
35
g
|
Vitamin A:
12243
IU
|
Vitamin C:
3
mg
|
Calcium:
179
mg
|
Iron:
1
mg
Nutrition Facts
Best Southern Soul Food Evaporated Milk Recipes | Black Folks Sweet Potato Pie
Amount per Serving
% Daily Value*
* Percent Daily Values are based on a 2000 calorie diet.