The Soul Food Pod Episode 13: Black History Month Food
The episode partial transcript and audio description are below for Black History Month Food.
Black History Month Food episode partial transcript:
Today, we're talking about Black History Month food.
AND… Golden State Warriors star Draymond Green who calls for us to:
"Get rid of Black History Month!"
Where to listen to The Soul Food Pod
Apple Podcasts: Black History Month Food
Spotify: Black History Month Food
What you'll learn in this episode?
Shaunda and her son Dahvi dive into a thought-provoking discussion about the representation of Black history and culture in today's society.

Explore the experiences of different generations, acknowledging the risk of being overwhelmed by the multitude of voices in today's media landscape.

Dahvi explains how the tragic murder of George Floyd and Breonna Taylor during the COVID crisis became a turning point, prompting a vital need to address critical racial issues and make an impact.

Throughout this compelling episode, The Soul Food Pod serves up a delectable feast of food, history, and meaningful conversations, including what Draymond Green said about BHM.

Wrapping up the episode, Shaunda expresses her gratitude to her sons for joining her and encourages you to explore soul food and take your recipes beyond Southern!
Beautiful Souls!
Let's start off our conversation today about Black History Month food with one of the most frequently asked questions about soul food…
What's the difference between Southern food and soul food?
Many people associate soul food with Southern comfort food and the South.
But soul food goes way beyond Southern cooking and often gets lost in translation and grouped in with Southern food.
While most soul food is Southern.
Not all Southern food is soul food.
That's why it's important to distinguish when a recipe or dish is Black folks' food – made the African-American way.
Soul food is African American food derived from Black enslaved people's take from often unwanted or unknown parts, scraps, or leftovers of American and British cuisine.
Combined with the soulful essence of West Africa for color, warmth, and flavor, it's the preservation of Black people's food traditions.
So, let's talk a bit more about African American food culture…
Why is food so important to Black culture?
Soul foods are an African American culture of hearty homecooked meals that you can point out by dishes with plenty of seasoning and rich flavor!
Black people have a culture that goes deeper than our African roots. And the food we eat reflects our rich culture.
Black music, the way we talk, what we eat, and the way we talk about the things we love are all entwined in our food.
So often referred to as swag and flavor.
Food is vital in Black culture because it brings people around the table and puts a pause on the constant oppression of our people, along with fast-paced living.
Replacing it with good times, comfort food, happiness, and laughs.
Black people gather, connect, and celebrate with soul food. Food is a way to show how much another person is cared for.
Being able to feed someone is a significant and respected part of Black food culture.
So what makes soul food soul food?
Asked another way, what makes a dish authentic soul food?
Simply put, 'Soul' is the word used to describe the swag and unique style of African-American cuisine. You know. The flavor.
And now the question, what is Black folks' food?
Chicken, especially fried chicken, is a food thrown on the doorsteps of Black people as a way to identify us.
But, of course, you know, African Americans didn't invent the chicken, LOL! We just perfected seasoning it!
There's no denying that chicken with a balance of seasoned tender meat on the inside and flavorful skin on the outside is a soul food specialty.
A legacy of making it this way. Recipes handed down from generation to generation.
That's Black folks' food.
Black folks' food is a legacy of how African-Americans make soul food and a category of recipes on TheSoulFoodPot.com
People have asked me, "Why do you call it Black folks' food?"
Because these are Black folks' recipes. And I'm so proud to share them!
I'm deliberate and intentional about giving credit to our community of talented chefs, cooks, and creators.
No more apologizing or hiding our Blackness and its beauty.
My mission is to remain standing on the right side of history.
I'm consciously doing my part to honor the ancestors as one of the gatekeepers protecting the legacies of African-American culture.
With my hand on the sacred urn of tradition, vowing to protect and preserve Black culture and generations of blessed soul food recipes.
And the fun part of all of this?
Every time you make and share Black folks' food. You stand with the ancestors, too!
As Toni Tipton-Martin says in the Netflix series High On The Hog,
"I am using my platform to draw attention to Black excellence."
So what is Black History Month?
Black History Month is an annual observance originating in the United States, also known as African-American History Month.
Black History Month is acknowledged during February, receiving official recognition from governments in the United States, Canada, and, more recently, Ireland and the United Kingdom.
Black History Month aims to honor the contributions that African Americans have made and to recognize their sacrifices.
Now, back to Draymond Green and what he had to say about Black History Month:
"At some point, can we get rid of Black History Month? Why do we get the shortest month to celebrate our history?"
He finished with:
"Teach my history from January 1 to December 31, and then do it again, and then again, and then again, and then again." – Draymond Green
Making it clear that his issue is NOT the celebration of Black history.
Full disclosure: My immediate family and I are Golden State Warriors fans (Go Dubs!)!
But that has nothing to do with why I couldn't agree more with Draymond Green's sentiments about Black History Month!
And speaking of family, I lead my life with this constant question:
"What kind of ancestor will I be?"
So in honor of Black History, I've asked our youngest son and firstborn grandson to be my extraordinary guests today to talk about what Black history means to them and in the eyes of their generation.
Introducing my son, Dahvi, and my grandson, Kobe!
🎙 Listen to the episode to hear Dahvi and Kobe's conversation – The Soul Food Pod: Black History Month Food
So what do you eat in Black History Month?
While there's no official list, you can enjoy notable recipes like collard greens, candied yams, homemade cornbread, baked macaroni and cheese, chicken and dressing, sweet potato pie, and banana pudding – to name a few soul food menu favorites.
These recipes are part of the authentic soul food family. Recipes passed along through generations and a legacy of African Americans. Black folks' food!
What are the most popular soul food dishes?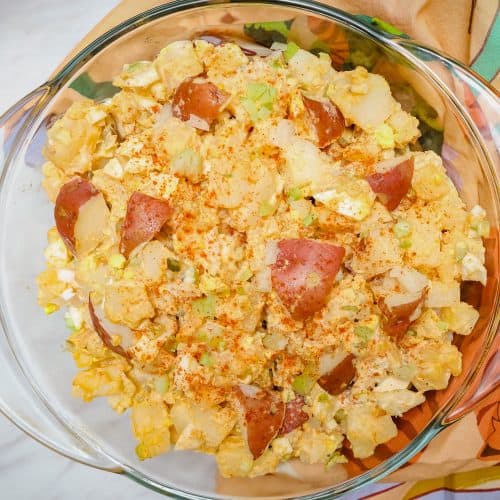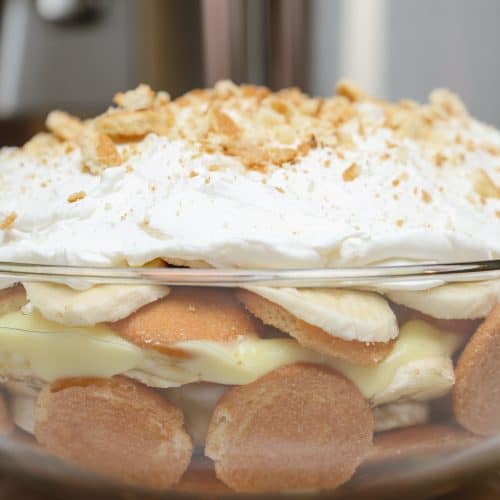 Black Folks Southern Sweet Tea
Southern sweet tea is a delicious blend of refreshingly sweet and tangy flavors. (Mostly sweet flavors when it comes to making Black folks Southern sweet tea!)
But sweet ice tea is more than just a thirst-quenching beverage – it's a symbol of Southern hospitality and good company, and it's enjoyed throughout the deep South all year.
"All that sweet tea and cobbler!"
Check out this recipe!
Thank you, sons, my Black Kings, for being here with us on The Soul Food Pod today!
Links & resources mentioned in the episode:
Transcript Ep. 13:
The Soul Food Pod – Episode 13 Transcript
The Soul Food Pod episodes' show notes
Like this post? Pin the below image to your Pinterest "Soul Food Recipes" board!
Equipment
Instant Pot electric pressure cooker
Ingredients
2

pounds

collard greens

3 bundles

1

turkey leg

pre-cooked/smoked (this ingredient is optional)

1

cup

yellow onion

diced

2

cups

tomatoes

diced

4

cups

chicken stock

use vegetable stock to make vegan and vegetarian-friendly

1

tablespoon

apple cider vinegar

3

tablespoons

Worcestershire sauce

2

tablespoons

honey

1

tablespoon

hot sauce

or sriracha sauce

2

cloves

garlic

minced

½

teaspoon

Old Bay seasoning

or Cajun or Creole seasoning

1

teaspoon

red pepper flakes

1

tablespoon

salt

1

teaspoon

black pepper
Instructions
Clean the collard greens and cut off the stems.

Then roughly chop the leaves in half through the midline and then into bite-sized pieces.

Open the Instant Pot lid and add the wet ingredients (chicken stock, vinegar, Worcestershire sauce, honey, and hot sauce to the stainless-steel inner pot.

Next, add the onion, tomatoes, garlic, Old Bay or Cajun seasoning, red pepper flakes, salt, pepper, and stir to combine the ingredients.

Finally, add the collard greens, followed by the cooked turkey leg.

Press down to sink the greens as much as you can into the liquid broth.

Close the Instant Pot lid (make sure the valve is up – in the position for sealing) and pressure cook on high for 15 minutes.

When the cooking time is finished, allow a natural pressure release for at least 15 minutes.

To open the Instant Pot lid, move the valve to 'venting' and manually release any remaining pressure, if applicable.

Serve Black folks' soul food collard greens right away and enjoy!
Notes
Nutrition
Calories:
240
kcal
|
Carbohydrates:
20
g
|
Protein:
24
g
|
Fat:
8
g
|
Saturated Fat:
2
g
|
Polyunsaturated Fat:
2
g
|
Monounsaturated Fat:
3
g
|
Cholesterol:
64
mg
|
Sodium:
1238
mg
|
Potassium:
786
mg
|
Fiber:
6
g
|
Sugar:
9
g
|
Vitamin A:
6095
IU
|
Vitamin C:
49
mg
|
Calcium:
302
mg
|
Iron:
3
mg