Southern 4th Of July Menu
Do you have plans to attend a BBQ or watch the fireworks this year?
Whether you're planning a 4th of July BBQ menu at home. Or need to prepare a potluck dish to watch the fireworks with family and friends.
You're in the right place for soul food Southern 4th of July cookout menu ideas seasoned to perfection, full of flavor, and sure to please!
Are you ready to eat?
A cookout is a lively get-together of family and friends. At the center of it all is the love poured into the cookout food menu, often focusing on barbeque and slow-cooked soul foods.
Even though most Black Americans acknowledge Juneteenth as our official freedom day, we'll rarely miss out on the opportunity to get together, cook out, and celebrate.
So African American July 4th celebrations will take on many names and themes, from family reunions to church potlucks, July fourth red, white, & blue parties, and elevated all-white-attire parties!
How do you celebrate the 4th of July with soul food where you live?
What are some traditional African American cookout foods?
Whether you know it or not, a typical Black family cookout menu or 4th of July recipe is based on a tried-and-true soul food formula.
You can bet that ribs, fried chicken, potato salad, mac and cheese, and collard greens will be front and center. And don't forget the homemade cornbread!
You may not realize that the way those dishes are prepared impacts whether it's a good cookout. Or not.
This is why a Black cookout food menu matters – even when the focus is on a Southern 4th of July cookout menu.
Although it's 4th of July food and a Southern cookout menu, essentially, Black people are preparing soul food.
Why is African American food called soul food?
The definition of soul food can easily be summed up as tender, juicy meats, flavorful gravies, and sauces. And vegetables seasoned so deliciously that you forget they're good for you!
That's soul food – a legacy of Southern cooking the Black way.
What is the difference in Southern food and soul food?
Soul food and Southern are often compared.
But enslaved African Americans developed soul food's distinct character by creating outstanding meals from what was thought to be less-than-desirable cuts of meat and produce.
Southern food can be described as down South, home-cooked comfort food recipes where you can taste the hospitality.
What are some traditional African American foods?
Collard greens, cornbread, cornbread dressing, candied yams, black-eyed peas, sweet potato pie, and banana pudding are just a few soul foods menu favorites.
What do you serve at a Fourth of July party?
If you want to serve something different at your next 4th of July summer cookout or party, try these delicious and easy-to-make soul food cookout menu recipes.
Southern 4th of July cookout menu ideas
Planning to have potato salad on your cookout or picnic table this summer?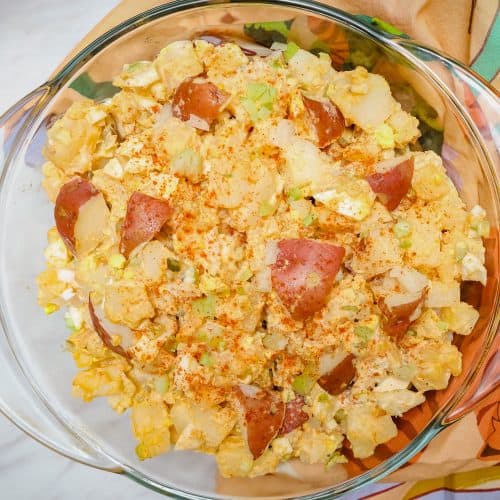 Steve Harvey Easy Homemade BBQ Sauce
Steve Harvey shares his easy homemade BBQ sauce recipe.This Southern BBQ sauce is perfect for slathering your favorite meats for Memorial Day, 4th of July, Labor Day, or any other holiday! You'll have enough leftover sauce to store in a mason jar and share!
Check out this recipe!
Did I mention this is an easy Instant Pot pulled chicken recipe?
These easy 4th of July celebration chicken recipes are sure to please!
Southern Cheddar Ranch Burgers
Southern cheddar ranch burgers - Instant Pot burgers are effortless, like so many Instant Pot ground beef recipes.Put 'em in the pot, walk away, and return to serve up major deliciousness! Perfect today for a dining-out-like experience served comfortably at home.
Check out this recipe!
Want a delicious spin on grilled chicken?
Try this spicy Southern kitchen chicken kabob recipe!
Curry Chicken Mango Kabobs
Curry chicken mango kabobs are the perfect summer appetizer - or main dish- no matter what type of event you're hosting!The flavor combination of sweet and savory chicken with mango, red onion, cilantro, and bell peppers all skewered together on wooden or metal skewers make a fantastic appetizer or main course for your next friend's and family get together!
Check out this recipe!
At what temperature do you cook soul food fried chicken?
Check out the step-by-step recipe below!
Black Folks Soul Food Air Fryer Southern Fried Chicken
Do air fryers work for soul food Southern fried chicken? Yes, and you won't believe how good and crispy chicken is when it's air fryer Southern fried chicken! A soul food Southern fried chicken recipe is a unique, flavorful dish that Black folks created and perfected – and here's how to cook it in an air fryer!
Check out this recipe!
Southern 4th of July side dishes
What are some side dishes to take to a cookout?
Check out this list of favorite cookout soul food sides below.
At the end of the list, you'll ask yourself, "What more could you want from your side dishes for 4th of July?"
Black Folks Soul Food Macaroni Salad
How do you make Black macaroni salad?Black folks' soul food macaroni salad includes flavorful ingredients like sweet carrots, savory onions, and diced celery. Plus, mayo, mustard, and seasonings like thyme, celery salt, and cayenne pepper pack a delicious punch with a tiny touch of sweet heat!
Check out this recipe!
Need easy grilling ideas?
Like delicious fruit and vegetable on the grill!
Why not add a little kick to your corn this summer with a spice rub before you grill it? Yum!
Grilled Fruit Recipe Roundup
How to grill fruit - 4 easy grilled fruit & veggie recipes to try today!1. Turmeric & smokehouse honey grilled corn2. Balsamic, mint & feta grilled watermelon3. Olive oil & sea salt grilled avocado4. Cinnamon & honey grilled pineapple
Check it out!
You can never go wrong with this Southern oven-baked dishes:
How do you make a Southern comfort food chicken pot pie?
Who says you have to have watermelon for dessert?
Southern Soul Food Tomato Watermelon Salad
Add to the menu a tangy and sweet Southern soul food tomato watermelon salad for your next outdoor BBQ party!Summertime is all about the refreshing flavors of juicy watermelon and tangy tomatoes. This recipe for tomato watermelon salad with feta cheese, pickled onions, pickled peppers, and zesty cilantro is a classy Southern dish, perfect for any occasion!
Check out this recipe!
Black Folks Soul Food Red Beans And Rice
Experience the rich taste of soul food by way of a simple yet flavorful staple dish. Black folks' soul food red beans and rice. A dish that will make your mouth water when you smell the aroma of savory seasonings and spices as the red kidney beans soak in the rich flavors of this dish!
Check out this recipe!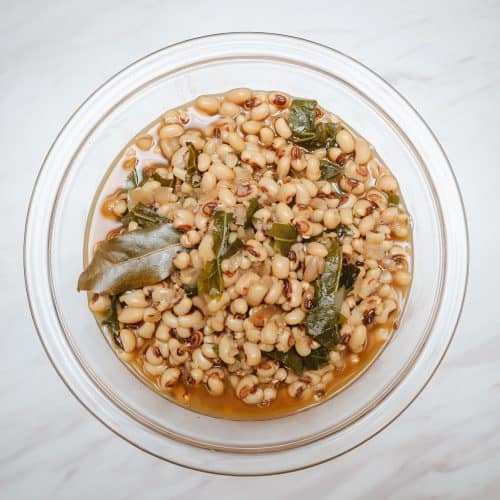 Southern Black Eyed Peas
Soul food Southern black eyed peas are intensely flavored in a thick sauce with smokey & spicy seasonings. Warm, comforting, & flavorful good luck you can eat for prosperity in the New Year!
Check out this recipe!
Southern 4th of July menu drinks
Black Folks Southern Sweet Tea
Southern sweet tea is a delicious blend of refreshingly sweet and tangy flavors. (Mostly sweet flavors when it comes to making Black folks Southern sweet tea!)But sweet ice tea is more than just a thirst-quenching beverage – it's a symbol of Southern hospitality and good company, and it's enjoyed throughout the deep South all year."All that sweet tea and cobbler!"
Check out this recipe!
Pineapple & Watermelon Dole Whip Recipe
Dole Whip is still the best-kept secret in the frozen dessert world! Making it even more special when you find pineapple or watermelon Dole Whip at Disney Parks like Epcot, Animal Kingdom and Magic Kingdom.But what exactly is this tasty treat? And how do you make this fabulous concoction at home?
Check out this recipe!
Black Folks Moscato Sangria
Black folks like sweet recipes, so it's no wonder that we've signed on for this fruity and often sparkly Italian wine. And like we always do, started creating our own Black folks' recipes - like moscato sangria!#BlackFolksSwag
Check out this recipe!
Southern 4th of July desserts
Southern Soul Food Pig Pickin Cake
What is a Southern soul food pig pickin cake? It's a homemade, moist yellow cake with whipped pineapple frosting, vanilla pudding & sweet mandarin oranges baked in. Pig pikckin is a one-of-a-kind cake as unique as its name and the official dessert of Southern pig roasts and pig pickins!
Check out this recipe!
How did a traditional English country dish become one of the most beloved soul food recipes and Southern dishes?
Banana pudding has an old African American history.
Black cooks in the South took a native African fruit (the banana) and reimagined this layered, originally English custard dish to perfection!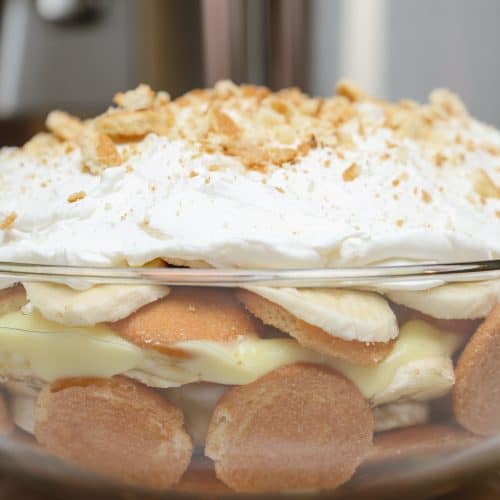 What could be a more perfect ending to a summertime meal than easy peach cobbler?
Southern Red Velvet Cake
Red velvet cake is considered to be soul food of the South! A Black folks' Southern red velvet cake is a made-from-scratch decadent red sponge cake with homemade cream cheese frosting. A cake that's just sweet enough to be irresistible!
Check out this recipe!
Soul Food Southern Apple Pie Recipe
What makes this apple pie a Southern soul food specialty?The flavor! This soul food apple pie recipe features fresh apples sweetened with brown sugar and spiced with a blend of cinnamon and nutmeg. Seasoned to perfection, the apples are roasted and then baked in the pie to leave you reminiscing on the best Southern dinners!
Check out this recipe!
Southern Ambrosia Recipe
Ambrosia salad is a
Southern dessert
made with tropical and citrus fruits like mandarin orange, pineapple, and shredded coconut. While ambrosia of the gods bestowed immortality on all who ate it. Human ambrosia simply bestows a very divine and refreshing taste after fried chicken and potato salad!
Check out this recipe!
Pro tip: Drizzle cut fruit with lemon juice to slow oxidation and browning.
Summer tea cake recipe
Grab your rolling pin and baking sheet for these light and airy Southern dessert treats!
Black Folks Southern Tea Cake Recipe
What are Black folks tea cakes?An African American Southern dessert, Black folks tea cake is a sweet little biscuit. Light, airy, and sometimes compared to soda bread or pound cake. Tea cakes are a traditional African American treat that dates back to the 1600s.
Check out this recipe!
Southern Desserts Strawberry Rhubarb Pie
Let's pair rhubarb with strawberry to prepare delicious strawberry rhubarb pie!
The combination of tart rhubarb, tangy strawberry, and buttery crust turns into an addictive flavor that will have your mouth watering for more!
It's delicious, easy to make, and will have people begging you to make this recipe again and again!
Check out this recipe!
Strawberry Pretzel Salad
Strawberry pretzel salad combines strawberries with crunchy pretzels and cream cheese whipped topping.
This Southern dessert is a great way to use up some of the strawberries that are in season now!
Check out this recipe!
Don't forget the ice cream and popsicles!
Pro tip: Add a dollop of whipped cream, ice cream, or red, white, & blue sprinkles to make any of your favorite Southern 4th of July desserts festive!
TikTok Nature's Cereal Recipe
Have you tried the latest TikTok new food trend yet? If you're a consistent TikTok user and like following TikTok trends, you might have seen Nature's Cereal is trending on TikTok these days.Yes, this viral mixed berries breakfast bowl is breaking the internet!
Check out this recipe!
Southern 4th of July menu FAQs
What is the most popular food to put on the grill?
Black barbecue, also known as BBQ, or a 'Q, is a popular outdoor grill gathering.
Black barbecue is usually held in a backyard or someplace around a house. The food at a Black barbecue is traditionally grilled and sometimes old school (the best) cooked on an open fire pit, with the most popular food to put on the grill being:
Steak

Hot dogs
How do you throw a BBQ party on a budget?
Potluck style, ask friends and family to arrive with a dish.
And what to ask people to bring to a cookout?
Any item from the Southern 4th of July menu above!
The same applies when people ask what you need for a last-minute cookout?
Friends, family, and a potluck-style setup!
What do you do at a Black cookout?
Black cookouts are popular outdoor grill gatherings usually held in a backyard or around a house.
You can expect a lot of fun, music, dancing and not to mention food that is the core reason for all this gathering.
Check out episode 7 of The Soul Food Pod for a must-have list of Black cookout food and Black cookout rules!
What is usually served at a soul food cookout?
A cookout is a social gathering where delicious food is the party's centerpiece.
But what are the best foods to bring to a cookout or BBQ? And what should you bring to a Black BBQ?
These are the most common foods you'll find on a Black cookout food menu:
Black cookout food list
Why is food so important to Black culture?
Soul foods are an African American culture of hearty homecooked meals that you can point out by dishes with plenty of seasoning and rich with flavor!
Black people have a culture that goes deeper than our African roots. And the food we eat reflects our rich culture.
Black music, the way we talk, what we eat, and the way we talk about the things we love are all entwined in our food. So often referred to as swag and flavor.
Food is vital in Black culture because it brings people around the table and puts a pause on the constant oppression of our people, along with fast-paced living. Replacing it with good times, comfort food, happiness, and laughs.
Black people gather, connect, and celebrate with soul food. Food is a way to show how much another person is cared for.
Being able to feed someone is a significant and respected part of Black food culture.
Did you enjoy these Southern 4th of July menu ideas?
Have you had a Southern 4th of July barbecue menu?
Would you make it for Memorial Day, Labor Day, or Juneteenth?
Comment below and lemme know.
Then subscribe HERE for all the soul food!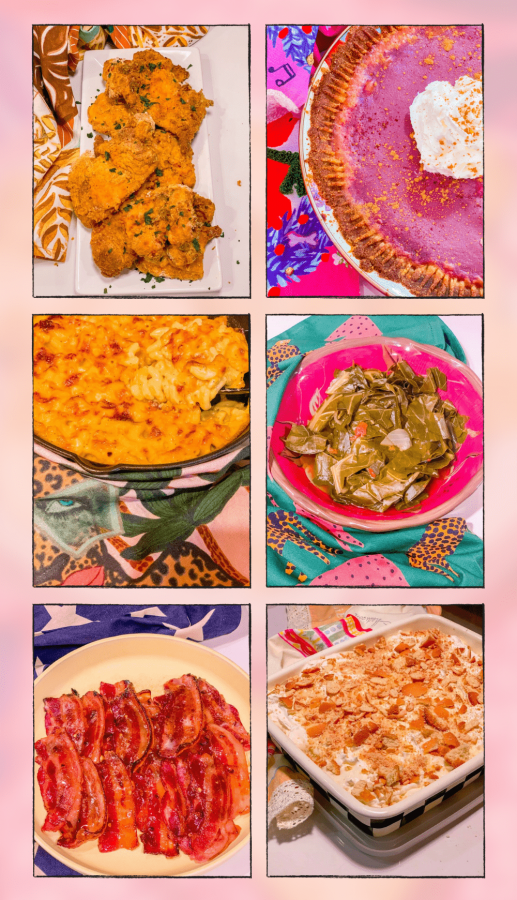 Equipment
Instant Pot electric pressure cooker

optional

Instant Pot trivet rack (comes with the Instant Pot) or egg rack

Potato peeler
Ingredients
4

russet potatoes

4-6

potatoes

small red or purple potatoes (optional)

2

cups

water

divided

4

boiled eggs

1

boiled egg

sliced to garnish (optional)

2

tablespoons

rice vinegar

⅓

cup

sweet pickles

diced (or sweet relish)

½

cup

celery

diced

2

tablespoons

yellow onion

diced

1

tablespoon

mustard

⅓

cup

mayonnaise

(Start with the recommended ⅓ cup of mayo, and add another ¼ cup if you prefer extra creamier potato salad.)

2

tablespoons

sugar

1

teaspoon

salt

½

teaspoon

black pepper

1

teaspoon

paprika

to garnish
Instructions
You can use the Instant Pot electric pressure cooker to easily boil the potatoes and eggs.
Peel the russet potatoes and leave them whole. (If you're using the optional small red or purple potatoes, do not peel them.)

Open the Instant Pot lid and place the Instant Pot trivet rack inside the stainless-steel inner pot. (The trivet rack isn't required – but it keeps the potatoes above the water in the pot, so they're steaming instead of boiling on only one side.)

Add 1 cup of water and then the potatoes on the trivet rack.

Close the Instant Pot lid (make sure the valve is up – in the position for sealing) and pressure cook on high for 10 minutes.

When the cooking time is finished, allow a natural pressure release for at least 10 minutes.

To open the Instant Pot lid, move the valve to 'venting' and manually release any remaining pressure, if applicable.

Use an oven mitt to remove the trivet rack with the potatoes.

Allow the cooked potatoes to cool enough so they're still warm to the touch (but not hot).

Then coarsely chop the potatoes into medium-sized chunks and add them to a large mixing bowl.

Pour the vinegar over the chopped potatoes while they're still warm, and set the bowl aside.

Add the trivet rack or egg rack inside the Instant Pot stainless steel inner pot.

Add the eggs to the racks and then pour 1 cup of water over the eggs.

Close the Instant Pot lid (make sure the valve is up – in the position for sealing) and pressure cook on high for 5 minutes.

While the eggs are boiling, dice the pickles, celery, and onion and add the diced vegetables to the bowl of chopped potatoes.

Add the mustard, mayonnaise, sugar, salt, and pepper to the bowl and set the bowl aside.

When the cooking time for the eggs is finished, allow a natural pressure release for at least 5 minutes.

To open the Instant Pot lid, move the valve to 'venting' and manually release any remaining pressure, if applicable.

Open the cover immediately after the pressure release. Using tongs (because the eggs will be hot!), place the boiled eggs into an ice bath to cool off.

Once the eggs are cool to the touch, coarsely chop four eggs and add them to the large bowl of potatoes and seasonings.

Gently fold the ingredients into the potatoes so that the vegetables, seasonings, mayonnaise, and mustard are evenly mixed to coat the potatoes.

Garnish this Southern potato salad recipe by sprinkling paprika and then slicing the remaining boiled egg to garnish on top. Serve right away and enjoy!
Notes
Pro tip: Some Southern potato salad recipes get really fancy and garnish with deviled eggs for a soul food deviled eggs potato salad!
Nutrition
Calories:
399
kcal
|
Carbohydrates:
58
g
|
Protein:
12
g
|
Fat:
14
g
|
Saturated Fat:
3
g
|
Polyunsaturated Fat:
6
g
|
Monounsaturated Fat:
4
g
|
Trans Fat:
1
g
|
Cholesterol:
161
mg
|
Sodium:
611
mg
|
Potassium:
1288
mg
|
Fiber:
5
g
|
Sugar:
8
g
|
Vitamin A:
360
IU
|
Vitamin C:
38
mg
|
Calcium:
72
mg
|
Iron:
3
mg